Urbanscapes Shawl | Sun Green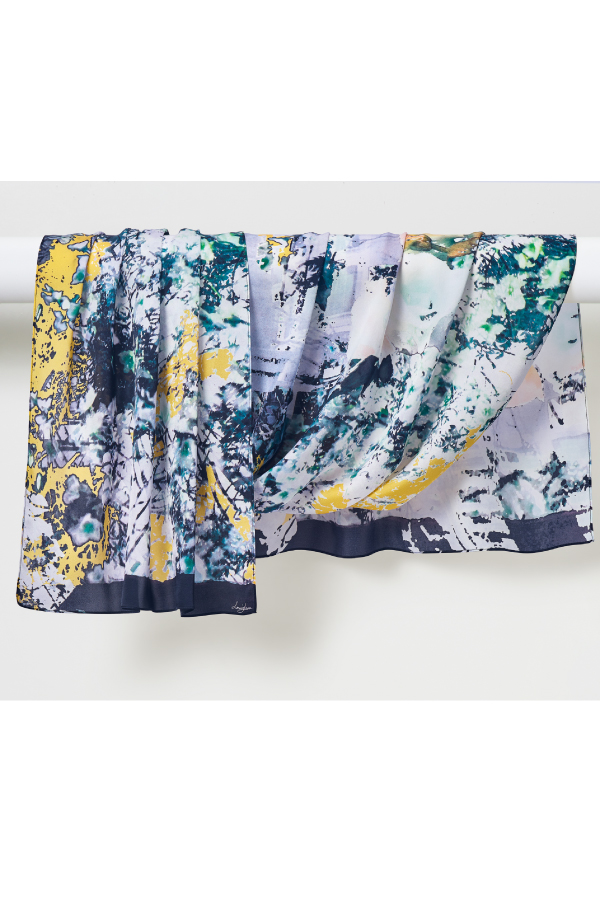 Urbanscapes Shawl | Sun Green
Urbanscapes Shawl | Sun Green
This soft shawl with a beautiful sheen has abstract pops of vibrant yellow scattered through branches and leaves. A blending of patterns from historical building facades in Montreal with the fullness of spring blooms taken in reflection along the busy shopping streets. This print was inspired by a composite of the two different images.
Digitally printed with natural fiber-reactive dyes
100% silk habotai

25 x 90 inches

available in 2 hues: Coral, Black & White and Sun Green

handmade in California

Learn about the story of this scarf here.
Variation in printing & color are hallmarks of digital printing with natural fiber-reactive dyes. Due to the nature of the materials, no two pieces will be exactly alike.
sold out
Please review the Louis Jane Exchanges and Shipping Policies before finishing your purchase.
Out of stock orders, custom colors and sizes are available upon request. Please contact us for inquiries.